Where and why to use Design Thinking
By N&L Team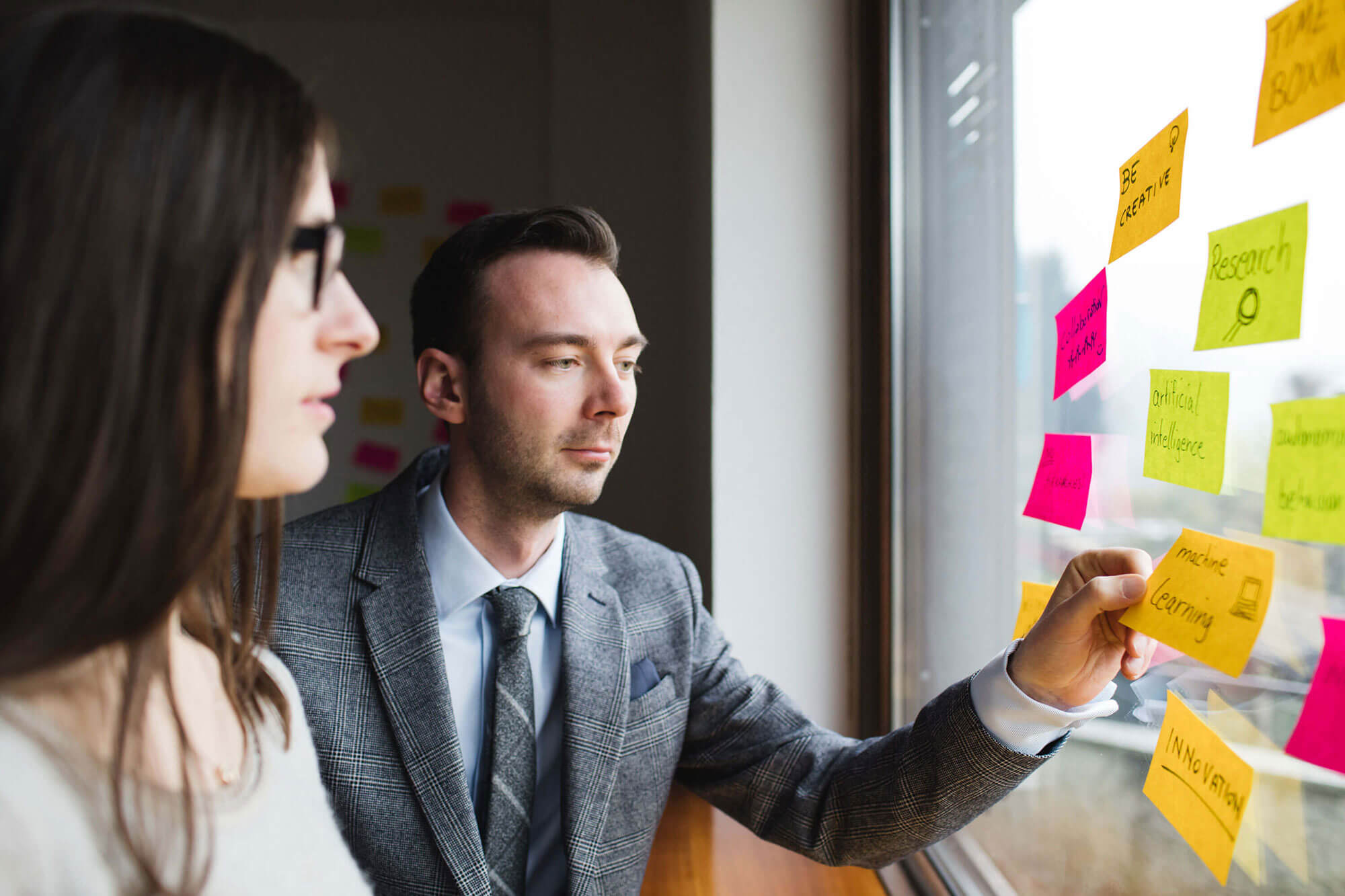 Design thinking is a human-centered approach aimed at fostering as well as developing creative confidence. Applying this innovative methodology, entrepreneurs, managers, teachers as well as students and employees are able to define problems, develop empathy, encourage a bias toward action and rely on active problem-solving approaches.
Organizations worldwide are now using design thinking to foster strategy development and change. Drawing upon logic, imagination, intuition, and systemic reasoning, design thinking enables the exploration of plenty of possibilities to create desired outcomes that benefit the wide plethora of stakeholders contributing to sustainable growth and adding real value.
How does it work?
The design thinking process involves observations to discover unmet user needs within the context and constraints of a particular situation, framing the opportunity and scope of innovation, generating creative ideas, testing and refining solutions.
Using the five main stages of the design thinking process, we are able to create better experiences for all of our stakeholders:
1. Understand
Empathy is the foundation of the design thinking process. By enabling us to gain a deep understanding of others' needs, empathy requires us to look beyond ourselves and see the world from someone else's point of view. Honestly seeking to understand how other people feel can noticeably change our perception and allow us to be prepared to meet unspoken needs, as well as to better communicate and establish an overall harmony.
2. Define
When problems arise in our families, schools, or companies, design thinking allows us to start a dialogue with the people who are directly affected and experiencing the problem in first person. That means listening to all the parties involved so as to understand their point of view as well as including them in the process for designing the solution, or at least providing feedback on it. Clearly defining the problem gives a better chance to create a clear solution.
3. Ideate
During the ideation phase, we try to rapidly generate as many solutions as possible to tackle the problems we want to address. Judgements are deferred and, to the best of our experience, ideas that lie outside of the box of our normal thinking often yield to most successful and innovative solutions. Once selected and identified, the most actionable solutions, we transfer them into prototypes.
4. Prototype
Our prototypes may go through multiple iterations before a final product or service is produced. This approach encourages a flexible and agile mindset, in line with our willing to work through the problem until the best result is achieved. "Rough and dirty" prototypes allow to be modified and revised based on the feedback we keep on receiving. Involving stakeholders in this phase can enable a stronger buy-in and stronger solutions as well.
5. Test
The final stage involves testing the prototype to determine what works and what could be improved upon. We embrace any sort of feedback, as we know it can be precious to learn from our mistakes, move forward and improve our solutions.
Take away message:
Design thinking minimizes the uncertainty and risk of innovation by engaging customers or users through a series of prototypes to learn, test and refine concepts. Design thinkers rely on customer insights gained from real-world experiments, not just historical data or market research.
Learn how design thinking can help you innovate: contact us today to know more about our workshops and team facilitation activities