The role of the coach in a design thinking project
By N&L Team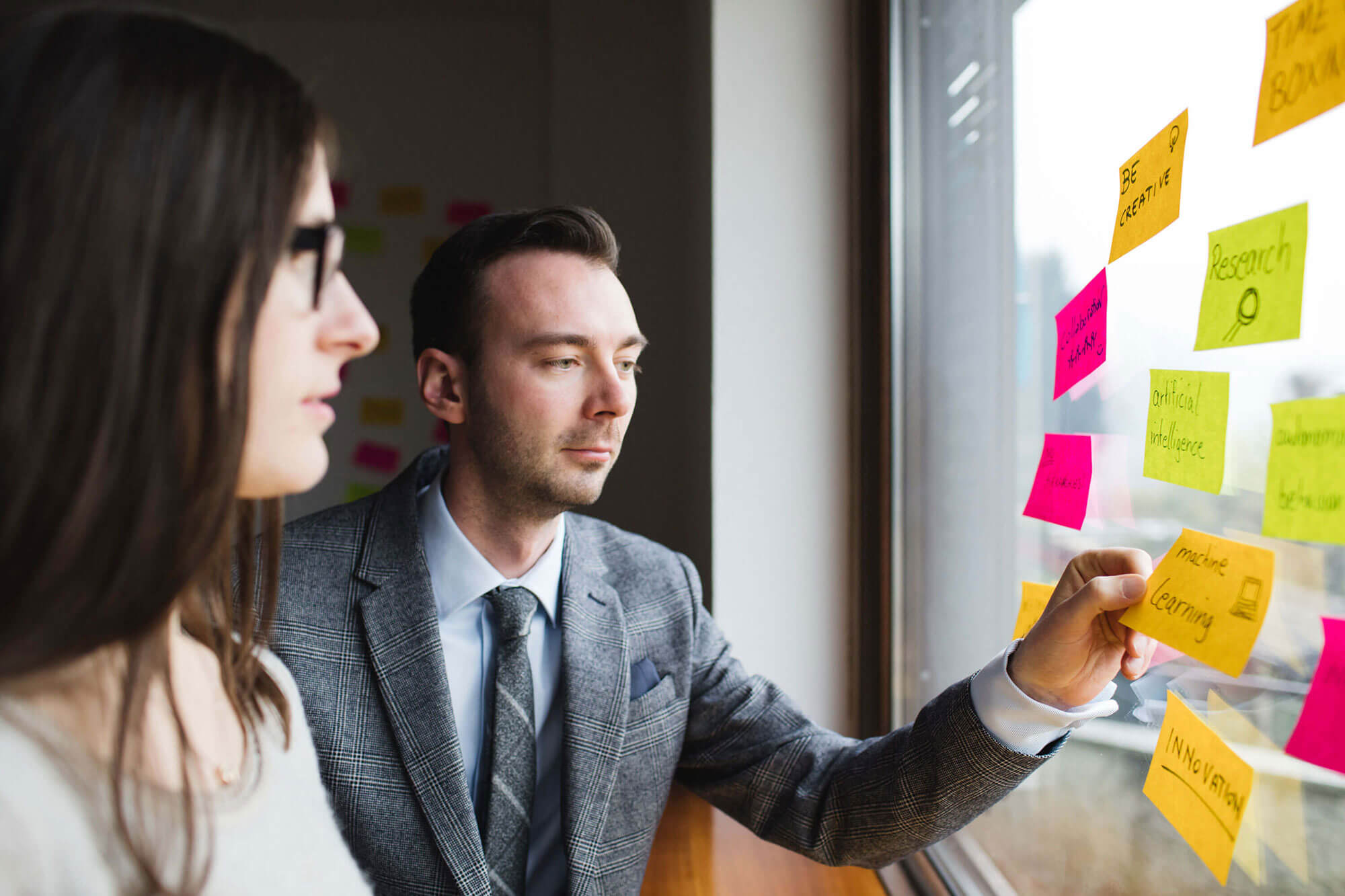 There are many types of business coaching and the terminology considers a broad spectrum of development methods from a so-called coach to a coachee. Usually coaching involves the provision of training, advice, guidance and mentoring towards a person or a team via the coach. Although a direct advantage or performance improvement is difficult to measure, coaching is considered beneficial if the skills, attributes and methods of the coach are effective.
The coach in design thinking has a similar task, although he mostly coaches and leads innovation teams. Average team seizes in design thinking range from four to six persons and ideally consists of very diverse individuals with very different personality, know-how, experiences, tenure, cultural background and position within a company. The design thinking coach is responsible not only for the functioning of the team, he also controls the methodologic use of all what comprises design thinking tools and approaches. That said, a design thinking coach has a dual function of moderating the project for a successful result, as well as bringing together and teaching the project team.
A coach, therefore, must understand and judge his team correctly. While empathy is required in the design thinking process itself, a coach similarly must empathize with his team. This includes the awareness of every team members' abilities, soft skills and character while working within the team. With the help of warm-up's and team building exercises he is required to build and foster the successful team building process.  Which precise role the coach holds in regards to his team is debated, however. The opinions and suggestions range from 'coach as pure method advisor' to 'coach as an integrated part of the team with the same functions and rights'.
We believe that a design thinking coach should deliver more than the pure presentation and explanation of methodology, but on the other hand, should also refrain from become a fully integrated team member. After all, the role of the coach is to go every step with the team, but simultaneously act as guidance to them.  Only if a coach can understand the individual, as well as the team and its dynamics, it is possible for him to act on his task to help the team to fulfill its mission. The design thinking coach must fulfill the role of the advisor on the methodology and ensure the functioning of the team for the success of the project at the same time. A challenging role that requires skills, knowledge and experience from a design thinking coach.
Leedham, M. (2005). The coaching scorecard: A holistic approach to evaluating the benefits of business coaching. International Journal of Evidence Based Coaching and Mentoring, 3(2), 30-44.
Plattner, H., Meinel, C., & Leifer, L. (Eds.). (2014). Design Thinking Research: Building Innovators. Springer.